Care provider training and access to industry-supported resources
Helping you thrive in your care career.
Providing care for aging adults and people with physical disabilities isn't just a job—it's a deep commitment to work hard to help people when they need it most. And Long-Term CareWorks is here to work hard for you. We'll provide you with training, apprenticeship, and mentorship to help you thrive in your career.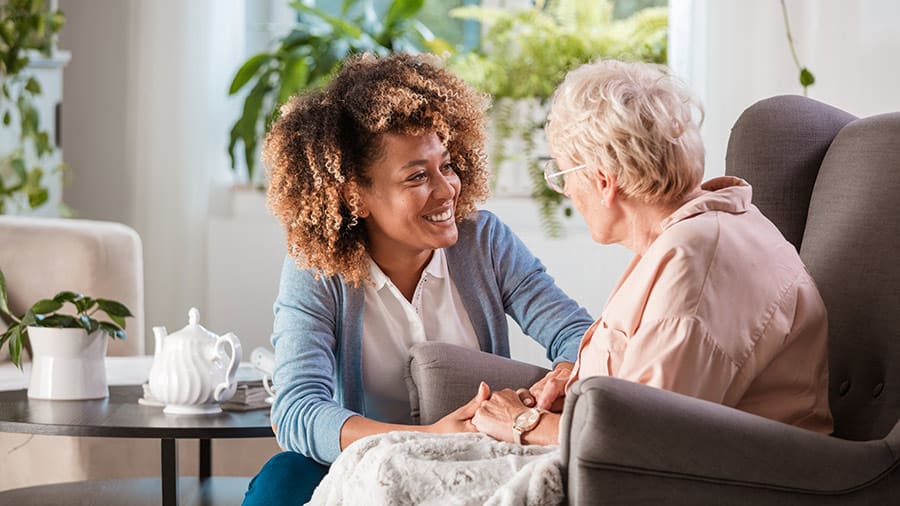 CNA Apprenticeship
Interested in becoming a certified nursing assistant (CNA)? Long-Term CareWorks is now accepting applicants for its CNA Apprenticeship. This registered apprenticeship provides you with state-required instruction, on-the-job training, and career support to help you master the skills you need in your first year as a CNA.
Career Opportunities
Let's get you started. Skilled nursing facilities across Oregon are ready to hire dedicated, hard-working people like you, and Long-Term CareWorks is here to help connect you to opportunities. Positions open around the state include: 
CNA
A Certified Nursing Assistant (CNA) assists long-term care clients with daily activities, like bathing, eating, and transporting themselves.
To become a CNA, you must complete 84 hours of instructional training and 75 hours of clinical training.
Dietary Aide
A dietary aide prepares food for residents by helping plan weekly meals, preparing ingredients, and keeping food preparation areas orderly and sanitized.
Most dietary aide positions require a high school diploma or GED.
Housekeeping
Housekeeping professionals keep facilities tidy, sanitary, and safe. These positions are crucial to the overall health and safety of staff and residents alike.
Continuing Education
Build your skills and become a more confident, effective care provider with continuing education resources designed specifically for long-term care professionals.
Long-Term CareWorks is sponsored by Oregon's largest care provider union and four responsible skilled nursing facility employers.